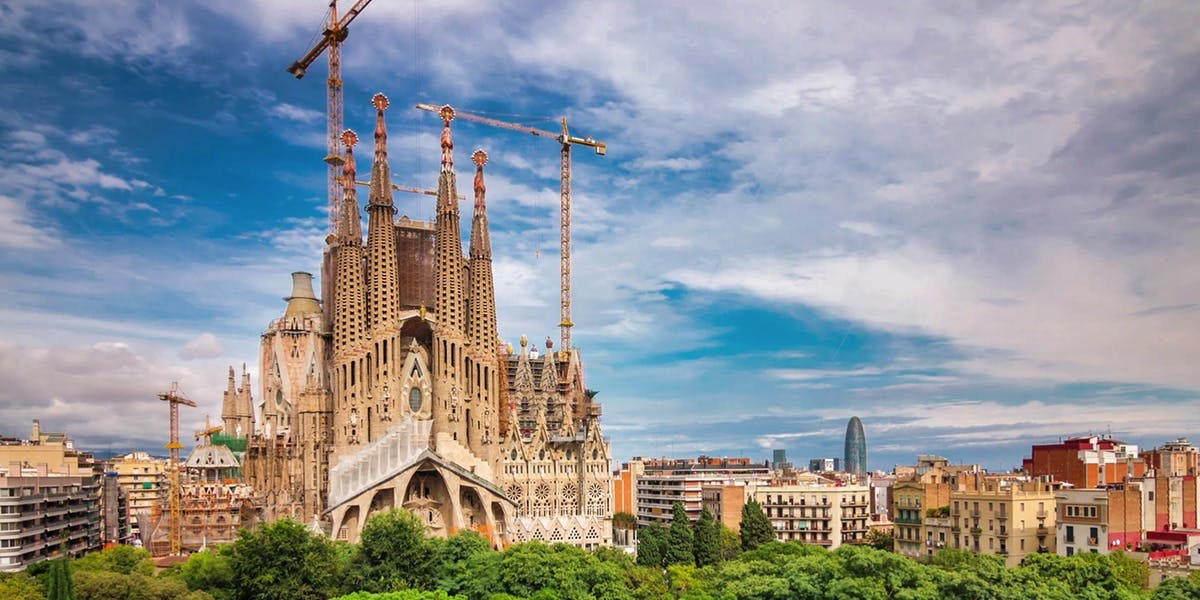 The History of Sagrada Familia
The Basilica de la Sagrada Familia, more commonly referred to as the Sagrada Familia, is a Roman Catholic minor basilica located in Barcelona. The story of this still-under-construction masterpiece began all the way back in 1874 when a local organization began campaigning for the construction of a church honouring the Holy Family. After a couple of years of planning and drawing up plans, the cornerstone of the church was officially laid on 19th March 1882. 
The construction work began under the supervision of the original architect, Francisco de Paula del Villar y Lozano. After creative differences with the developers, Lozano quit the project and was replaced by Gaudi. While Lozano's original design showcased a neo-Gothic design, Gaudi reworked the plan and focused on a modernist creation, something that had never been seen in the world.
By 1923, Gaudi had finished his sketches of the basilica and the church's first tower, on the Nativity facade, was finished in 1925. As luck would have it, it was the only Sagrada Familia tower Gaudi would see in his life as he died on June 10th 1926. Almost a century later, over five generations of architects and builders have worked tirelessly to complete Gaudi's creation. Part of Gaudi's vision and the majority of his ideas was destroyed in a fire set by anarchists in 1936. After the fire, architects worked to bring Gaudi's masterpiece to life and in 2010, the church was officially consecrated by Pope Benedict XVI.