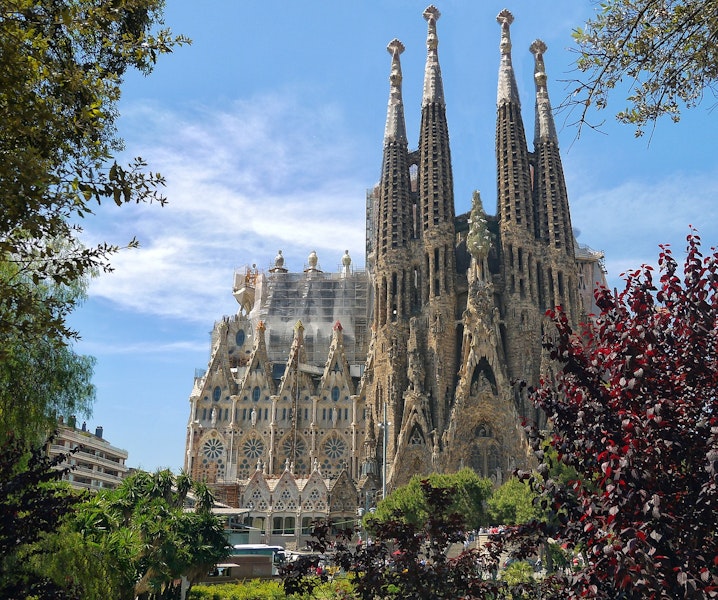 Skip The Line At Sagrad Familia
Barcelona's most popular tourist attraction, La Sagrada Familia sees over 4.5 million visitors every year. Given the number of tourists, the waiting times in queues at the ticket offices easily extend past 60 minutes, with at least 2 hours of wait time during the peak season. Couple this with the Mediterranean sun and queuing up can easily take its toll even on the most patient of travellers.

Save yourself hours of waiting in endless lines with these tips to skip the Sagrada Familia lines. 

1. Buy Skip The Line Sagrada Familia Tickets In Advance
One of the sure-shot ways to bypass this queue and head straight to the church on your arrival is to purchase your tickets online in advance. Your Sagrada Familia tickets can be purchased online up to two months before your visit. With an online ticket in hand, save yourself hours of unnecessary wait time in long ticket lines. you will only have the mandatory security to get through (10-15 minutes wait).
2. Skip The Line By Booking A Guided Tour
With so much history behind each element of the Sagrada Familia, it is best explored and understood with a tour guide. Booking a guided tour also gives you priority access into the attraction, saving you time in lines to make the most of your visit. 
3. Choose the right time to visit 
Unlike most attractions in Barcelona, the Sagrada Familia is open throughout the week. Since most monuments and landmarks are closed on Mondays, visitors often assume the same about the Sagrada Familia, making Monday the least crowded and best day to visit. On other days, the crowds are thinnest in the early mornings. The Sagrada Familia opens at 9:00 AM every day. Plan to be there early to beat the queues and enjoy exploring the basilica without the crowds. 
Select Your Tickets