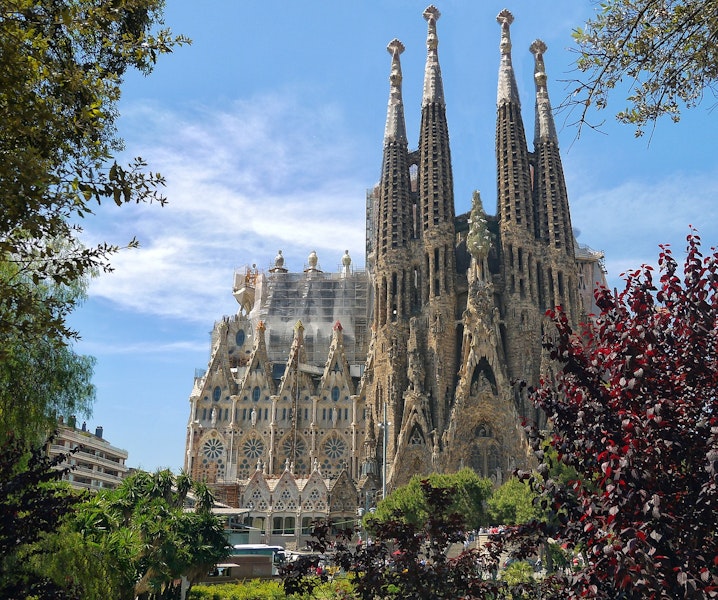 Sagrada Familia Timings & Best Time To Visit
Timings
The Sagrada Familia timings are as follows:
March and October: 9:00 AM to 7:00 PM
April to September: 9:00 AM to 8:00 PM
November to February: 9:00 AM to 6:00 PM
December 25 and 26, January 1 and 6: 9:00 AM to 2:00 PM
Best Time to Visit
With an annual footfall of around 5 million, Sagrada Familia is one of the most visited tourist attractions in the world and anyone who's visiting Barcelona will make a stop at the 136 years in the making church. Given its popularity, you should massive crowds at the Sagrada Familia. Keeping this in mind, the best time to visit the church is on a Monday at 9:00 AM. Unlike most other attractions, Sagrada Familia remains open on Mondays as well, a fact most people are unaware of. If Monday is not possible, try visiting the church as early as possible on any weekday. This is when the crowd is at the lowest and your waiting time will be greatly reduced. In terms of months, avoid the summer holiday season and December.